Citizens' Political Preferences for 2020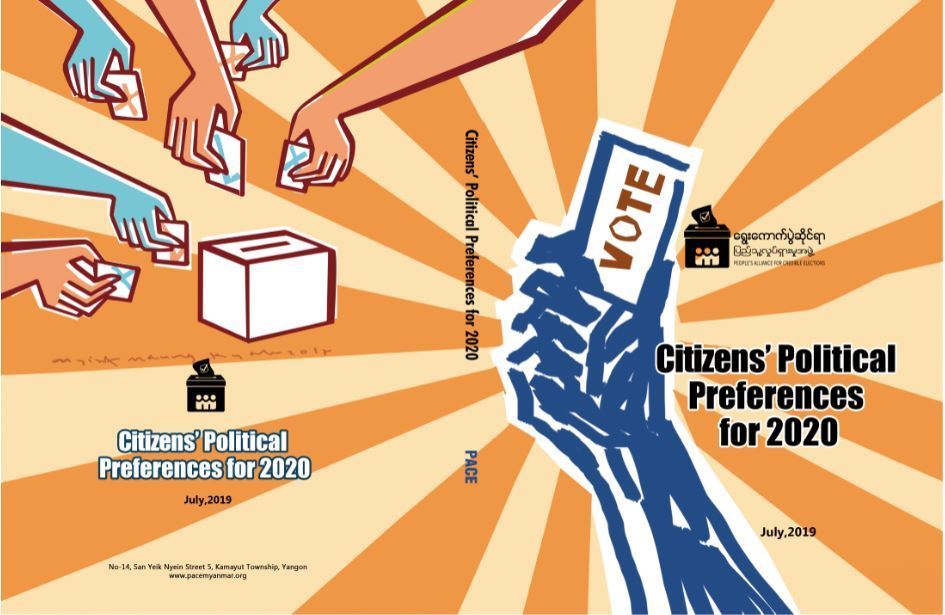 As the term of the current Hluttaws will expire on January 31, 2021, Myanmar is expected to conduct the next general elections in late 2020. Given the existing electoral legal framework, there is still need for legal reform if the elections are to meet democratic standards. For instance: the full election calendar, including election-day and other election related information such as candidates information and result, should be accessible to the public; citizen's participation, especially as election observers, should be legally protected; the Union Election Commission (UEC) should be independent; campaign regulations and campaign finance should be more specific and detailed; there should be greater transparency to ensure that the voter lists are updated and correct; and the advance voting process should be transparent and accessible to observers, party agents and the media.
The upcoming general elections will also be a political turning point in the country's political transition for multiple reasons. First, these will be the first elections held under the government led by the National League for Democracy (NLD), which was Myanmar's main opposition for the last three decades. Achieving successful and credible elections in 2020 would be the next step forward in Myanmar's democratic transition. Second, states-based political parties are merging into larger, more attractive parties, and other political actors are forming political parties. This would indicate that more political actors accept elections as the legitimate mechanism to gain political power. In the meantime, NLD's spokesperson announced that President U Win Myint and State Counsellor Daw Aung San Su Kyi will contest in the 2020 general elections. Given these circumstances, the upcoming 2020 elections are expected to be more competitive than the previous two national elections.
Even though this survey is related to the upcoming general elections, it is not a traditional pre-election poll. It is more about citizens' perception of the current situation in Myanmar, their expectations of the Hluttaws and MPs, their views and expectations of political parties, and their intention to vote. The People's Alliance for Credible Elections (PACE) conducted interviews based on a random nationwide sample covering all 14 states and regions. In addition, PACE conducted additional interviews in states to provide a more accurate picture of how opinions and expectations differ compared with people leaving in regions.
It is clear that Yangon city has a unique social, pollical and economic environment compared to other parts of the country. Therefore, in this survey, to be able to disaggregate Yangon city, PACE also drew an oversample in the 33 townships that comprise the Yangon municipal area. Similarly, among Maymar's seven states, Shan has a more ethnically and politically diverse population, and a very different social and political situation than the rest of the states and regions. PACE also drew an oversample in Shan state to be able to gain a better understanding of its residents' opinions. However, because of the existing armed conflict in the state, five townships (Mongmao, Pangwaun, Narphan, Pangsang and Mongla) were not included in the oversample. In addition, there are also 35 locations where PACE's enumerators were not able to conduct interviews for security reasons. PACE included these findings as they might be useful to the government, political parties, civil society and other actors working in Shan state, with the caveat that readers to be careful when interpreting Shan state's findings given these limitations in data collection.